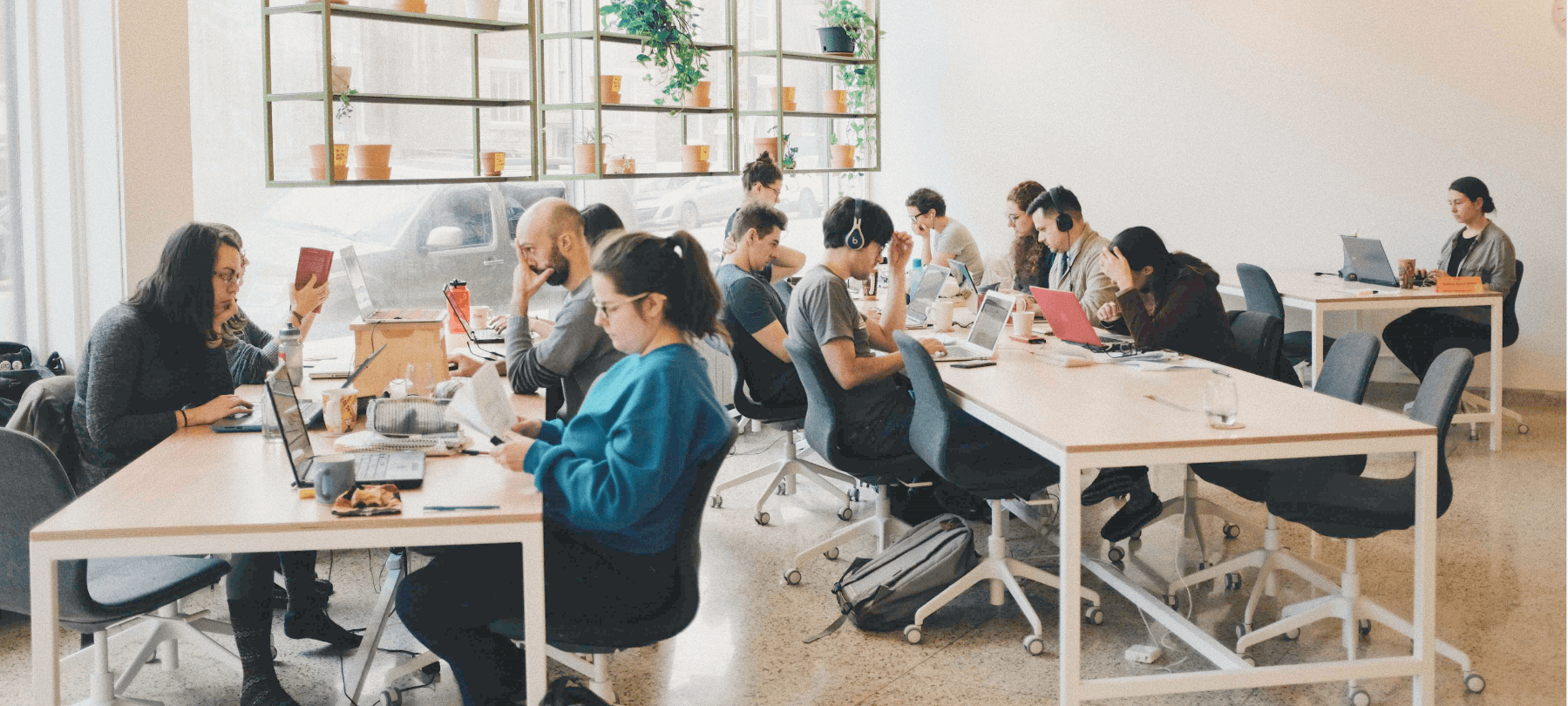 Digital platform for writing assistance.
Thèsez-vous is a nonprofit organization established in 2015 to support graduate students and researchers in scientific writing. Thèsez-vous works to build thoughtful physical and human environments supported by various practices to provide a more supportive environment for writing. The goal of Thésez-vous is to reduce the dropout rate of students during the writing stage.
User Experience (UX)
Interface design (UI)
Front-end development
Back-end development
Infrastructure
Hosting
Thèsez-vous, still in its creation stage and having just integrated a cohort of a company incubator, mandated us to help them set up a platform that would allow students and researchers to book and schedule writing hours online. The service offerings and internal processes were still under consideration.
The tools were discussed and brainstormed together, in order to include digital tools at the core of the organization and to align the work of the physical coworking space with the launch of this platform.
Over time the tools developed had to adapt to the growth of the organization and the different types of writing moments that can be both face-to-face and virtual, while adapting to the communication system used by the current academic environment.
Our solution
Our teams were included in all stages of this new project, both in the technical analysis and marketing discussions in order to accompany the client beyond the technical aspect and to include the technological tools within the internal processes of the organization.
A complete system was developed to manage memberships within the organization according to each school and university, the reservation of coworking space, the reservation of writing activities as well as the administration systems necessary for its proper organization such as the management of university scholarships and automatic emailing with numerous and dynamic rules.
The impact
Thèsez-vous has become a major organization in the Montreal university environment and has a platform that hosts more than 3,500 students and 56 teaching sites.
The platform developed has become a central part of the organization's services and serves as the basis for many tools under development, allowing for the centralization of user information and the simplification of internal management.